Reliable Electric Heating Solutions Since 1971
Engineered industrial electric heating solutions that you can depend on
Product quality and features have been refined over the past 4 decades of experience.
Quick to reply and responsive – we never miss responding to a customer email
Dedicated to providing a delightful customer experience
Value for money – quality, durable products at competitive price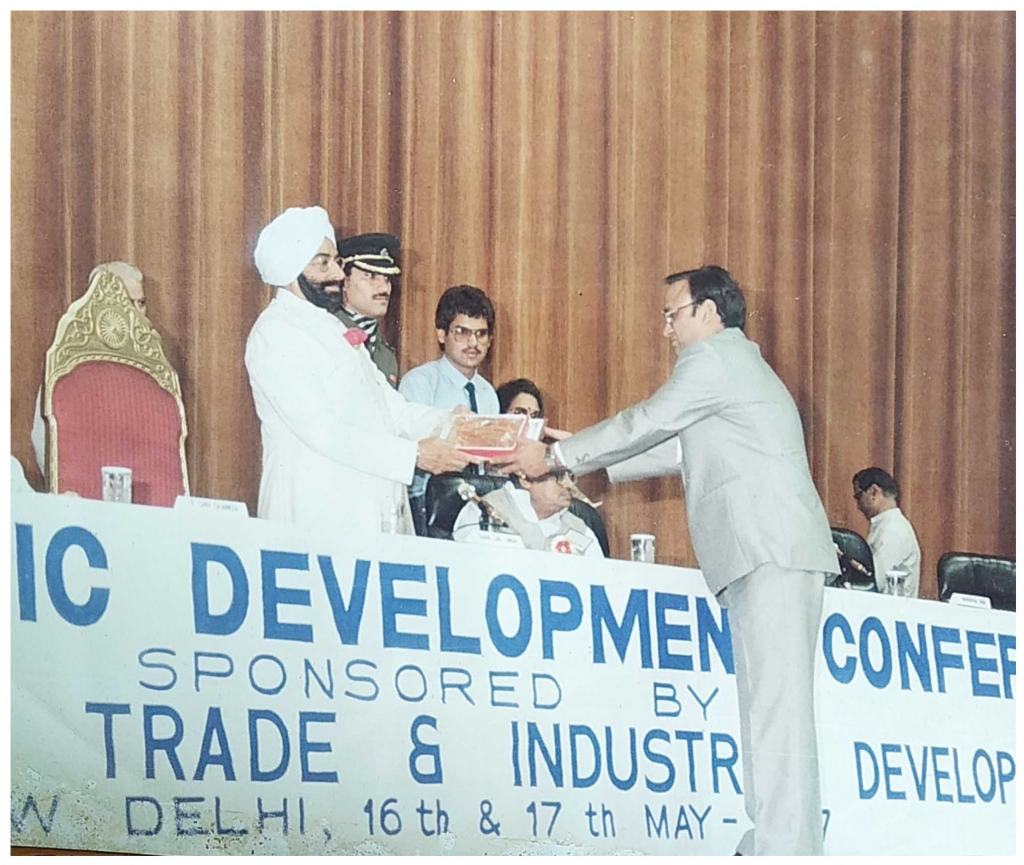 President Of India Awards Telelec founder Hon'ble President of India Shri Zail Singh bestowing honour of 'Entrepreneur's Award' to Telelec founder, Mr. R.C. Aggarwal.
Established in 1971, Telelec started as a small manufacturer of heating elements. We have grown and are now recognised as a leader in the electric heating industry in India and overseas.
Telelec serves clients in over 10 countries around the world, with thousands of product installations across India.
We are known for our ethical business practices as much as being a responsible supplier always sensitive to client's needs. Our clients are a reflection of our aspirations and we are proud to be associated with the pioneers and leaders of industry segments.
Telelec Heating Equipment Private Limited are committed to achieve highest level of customer satisfaction by providing quality electrical heating products, electrical heating solutions and allied services with innovativeness and continual improvement in its products and manufacturing processes and systems.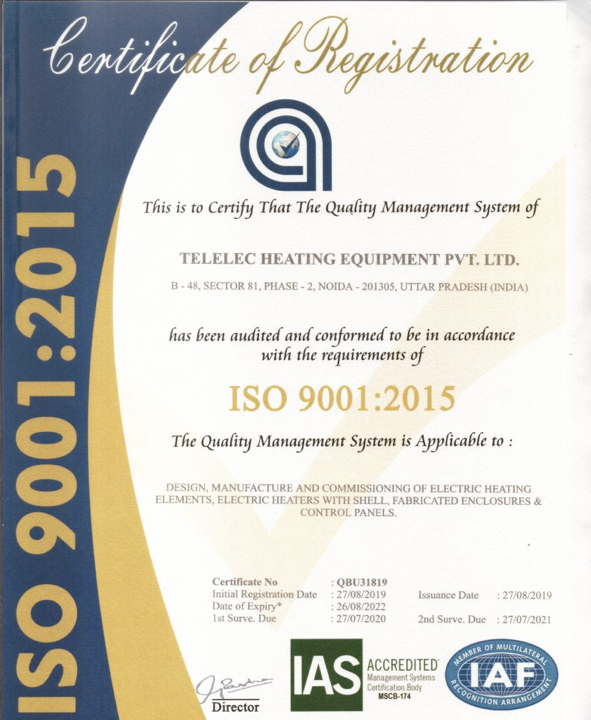 With 40+ years of experience, Telelec has transitioned effectively from a manufacturer of heating elements to a leading manufacturer of custom-designed electric heating equipment and solutions, while retaining the core manufacturing activity of heating element continues to date.
We have succesfully transitioned into a manufacturer of custom engineered, high quality and value added electric heating elements, electric heater bundles, and electric process heating equipment to a broad base of customers in various industry segments.
Guiding Principles and Values
Quality out, customer in – quality in all aspects of the business process – discernible or indiscernible in the end product – from communication to product workmanship and also customer engagement
Our profit is in our customers' satisfaction
In-depth evaluation of customer's application enables us to deliver exceptional value
Aim to be a long-term and indispensable partner in the customer's business
Constantly strive to add value, whenever and wherever possible
Manufacturing Capability and Infrastructure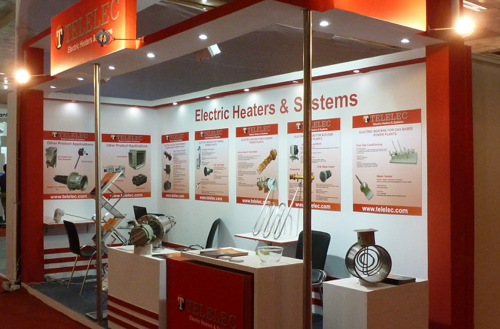 Products compliant to IS 4159, IS/IEC 60079, IS/IEC 60529, ASME Sec. VIII, Div. 1, TEMA etc.

Fully equipped factory for manufacture, inspection and testing of tubular sheathed and ceramic heating elements

Designated bays for the manufacturing of heater bundles and heater assemblies

Mechanical / seismic design on PVElite

Thermal design on HTRI

Dummy vessels for hydrostatic test upto 200 bar

Light stainless steel / mild steel sheet metal fabrication done in house

GTAW welding equipment